Step into the wilderness and leave your worries behind!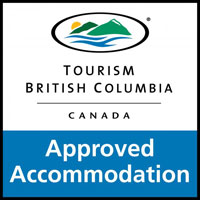 Nestled in the majestic Rocky Mountains in Crescent Spur, British Columbia, Canadian Country Cabins provides the ultimate escape from everyday life. Canadian Country Cabins boasts simplicity and charm in a peaceful and secluded setting with breathtaking mountain vistas amongst abundant local wildlife.
This private wilderness getaway is 160 km east of Prince George and 140 km west of the legendary Jasper National Park on the historic Yellowhead Highway. You will be surrounded by breathtaking views of the Rocky and Cariboo Mountains. We are located a short distance from the Fraser River, which winds its way west to the Pacific Ocean and is the single, largest salmon ecosystem on the planet.
We are an earth friendly, adult orientated, wilderness resort for adults and young adults 12 yrs+ only. We offer stunning, south facing, hand made log cabins which are built with 90%+ salvage timber.